Digital observatory
Tourism is one of the most significant economic sectors in our Country and in the last years the competitiveness of tourism has increasingly been influenced by the proper use of digital technologies.
But where are Italian tourism companies now in terms of digitalisation? How innovative are they really?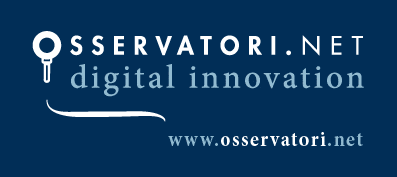 For the second time the School of Management of the Politecnico di Milano has analysed these aspects in detail to provide an adequate, widespread and unbiased understanding of the digital phenomenon in the Italian tourism sector, and at TTG Incontri it will give a preview presentation of the second Observatory on 'Digital Innovation in Tourism', an initiative which will see TTG Italia as one of the Partners together with other important trade enterprises.

Why the Observatory
Tourism is one of the most significant economic sectors in Italy and in the last years the competitiveness of tourism has increasingly been influenced by the proper use of digital technologies both in the relationship with tourists and in the internal management of tourism services.
Moreover, the use of digital tools takes on a key role in the management of international flows, an ever expanding market that can ensure the sustainability of companies in this sector.
Within this context - and always more due to the surge of Smartphones and Tablets - thedigital services are becoming an indispensable tool for tourists thanks to the many applications already used by millions of Italians such as: eReputation, Digital Payments, Shared resources, Mobile Commerce & Ticketing, Mobile Marketing, etc.

In light of this scenario, the School of Management of the Politecnico di Milano has started the Observatory on 'Digital Innovation in Tourism' with the purpose helping Italian enterprises seize the opportunities granted by the use of the most evolved digital tools. The Observatory will leverage on the detailed contents and on the extensive relationships acquired by the School of Management of the Politecnico di Milano through the decades, thanks to the activity of the Observatories on:
eCommerce Consumer
Mobile Economy
Mobile Marketing & Service
Mobile Payment & Commerce
New Internet & Media

TTG Next - Padiglione C1
---