Media partner
Travel And Tour World proudly promotes more than 100 international travel trade events as media partner including WTM events, ITB Berlin & Asia, IMEX America & Frankfurt, AIME, ATM, Routes Events and more. Engaging more than 250,000 readers along with easy accessibility from iOS and Android devices, we offer cost-effective advertising options for global branding.
---
Travel Globe is a communication system very refined and extremely cared for, made up by a travel, tourism, and culture portal + a monthly magazine of reportages (60.000 readers), a facebook page (85,000 fans), a newsletter sent to 36.000 subscribers/w, a newsletter pro to 20.000 professional/ms and an Instagram page (22.000 followers).
TravelGlobe, via Muratori 13b 10, 20135 Milano. ph. (+39) 3356645272/3929295364, 0200623658 www.travelglobe.it
---
Kiss From The World is a unique online magazine packed with videos and photos taken all over the world, extraordinary journeys and one-of-a-kind encounters.
Kiss From The World can help you boost your promotional campaigns using innovative formats and reaching unprecedented numbers of users. How? By bringing your business to life within our reportage, our trips, or through one of our stories - and making it go viral across our network of blogs, social networks and online magazine.
Offer your clients a shop front the size of the entire web!
Kiss From The World LLC – Las Vegas - USA
T: +1 (702) 997-3006
M +39.347.22.53.188
Domenico Pacifico
dp@kissfromtheworld.com
---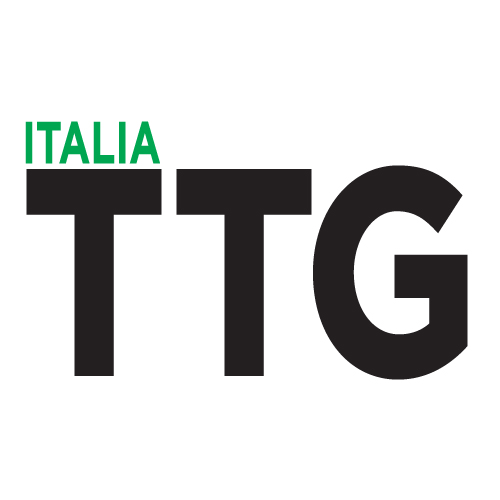 TTG Italia is the online magazine of news, insights, analysis and surveys about the world of tourism. A modern and innovative website that harnesses the power of Web 2.0 to interact constantly with the market and readers. A working tool that allows operators to update daily and have in-depth details of destinations, products and companies. The daily newsletter reaches every day more than 80 thousand users.
More info marketing@ttgitalia.com
---

Fortune Italia measures the success of a company and guarantees it, strengthens its leadership and traces the portrayal of the men and women behind their success. Talks to the top C-level executives and tells the world about it. It offers in-depth analysis of economic and financial trends. The magazine, with its projects, presents ideas and technologies. It pays great attention to the issues of sustainability and social and environmental responsibility. Recognizes the merit of the most promising young people. Celebrates the most innovative and influential women.
web: fortuneita.com
contact: commerciale@magentamedia.it
---

MAXIM is genius and unruliness. Ambition and passion. A contemporary and innovative editorial project capable of anticipating trends and inspiring. MAXIM is the essential guide for the man who wants the maximum, always!
MAXIM ITALIA, simply essential!
web: maximitalia.it
contact: commerciale@magentamedia.it
---
Founded in 1971 and with a monthly issue, PleinAir is one of the most important tourism magazines in Italy and it is a milestone for those who love lifestyle based on a unique relationship with the surrounding environment.
It proposes destinations, itineraries and events according to a clear philosophy: a costumed made vacation far from the main roads and with a special attention to its sustainability. Attached to every issue, the insert PleinAir Market is entirely dedicated to recreational vehicles, accessories, and digital products for an enjoyable outdoor experience.